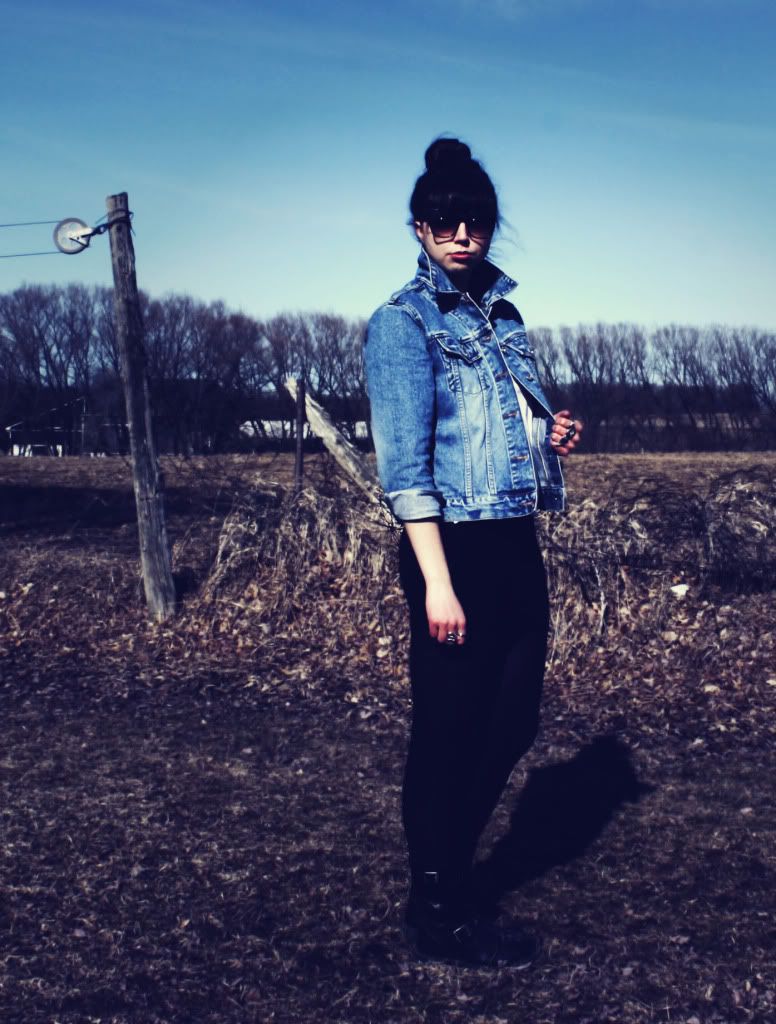 Jacket: Thrift $7, Shirt: Hanes $3, Skirt: H&m $7, Tights: $5 random boutique, Boots: Aldo $52

Now don't let these photos fool you it was so bloody cold while i was taking these photos!!!! i was totally underdressed and probably needed my winter coat, it just looked so nice outside while i was in my toasty warm living room. I was watching Grease on tv the other day and totally decided to channel my inner John Travolta and pop the collar of my jacket for these photos :). Now i know that you are probably thinking i don't have any other shoes because i wear these black boots on here constantly. I swear i tried some other ones but these just look soooo much better with the outfit which is what counts right!! I hope everyone had a wonderful day!!!

P.S I am a little worried my posts arn't showing up on blogrolls, does anyone know how to fix that????