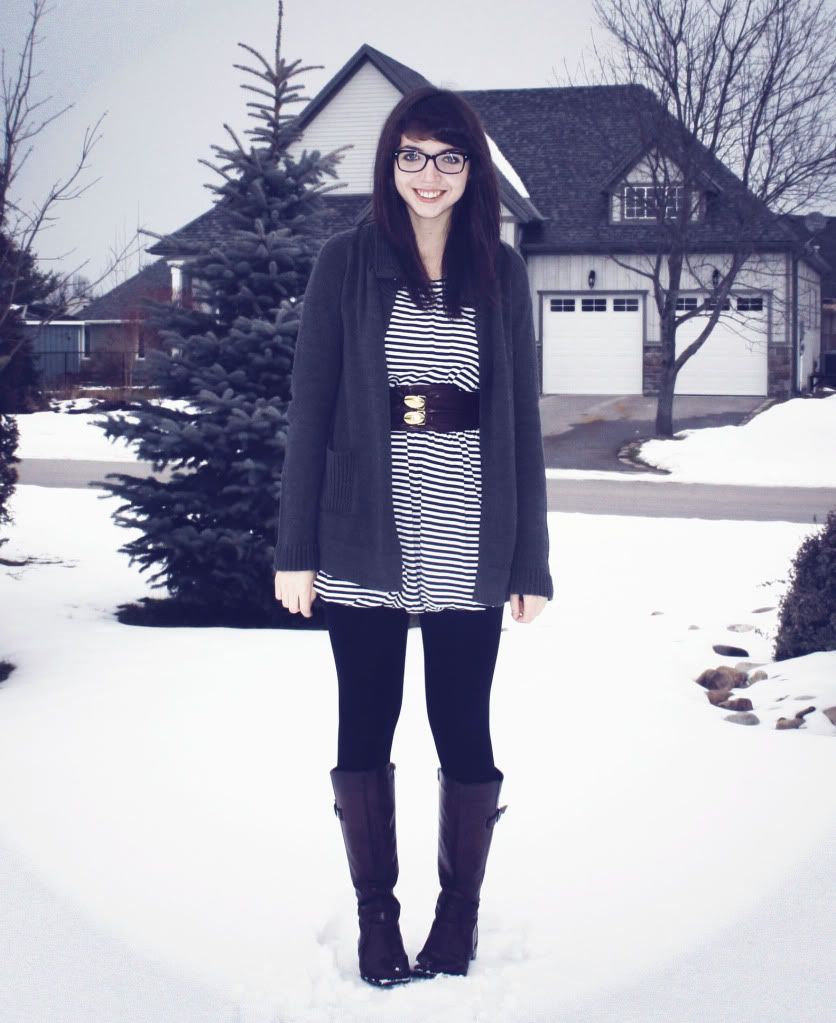 Sweater: Thrift $7, Tunic: borrowed from my sister, Belt: Thrift: $.50, Leggings: Stitches $10, Boots: Thrift $3 (oh yeah i couldnt believe that price either :))
Ohmygoodness i cant believe it has been over fifteen days since my last post!!!! I had a really wonderful holiday this year and got to see lots of my family :). This was the first year i was the legal drinking age in Ontario so my friend and i went out for New Years which resulted in some funny memories and me getting a nasty cold that is finally going away now. I also worked alot during that time although thankfully i have had the last few days off after working seven in a row. I am SO excited to get my paycheck for the last two weeks on friday, i am going to do some major shopping before i start saving all of my money for school. I did order
these
boots
from Aldo as a little Christmas present to myself i have developed a tiny obsession with knee high boots. I borrowed this tunic from my sister when i was looking through her closet one night. I offered to buy it from her but i really cant blame her for wanting to keep it since it is totally adorable!! I hadnt taken outfit pictures in such a long time i totally forgot what to do in front of the camera which is why there are only two photos. I found this belt at my local thrift store, it is so cool it wraps around and clasps with these two gold buckles, i will have to take close up shots next time. I bought these boots back in October and completely forgot about them until now, they are kindof beat up if your look at them to closely but for three dollars they are awesome bargain!!!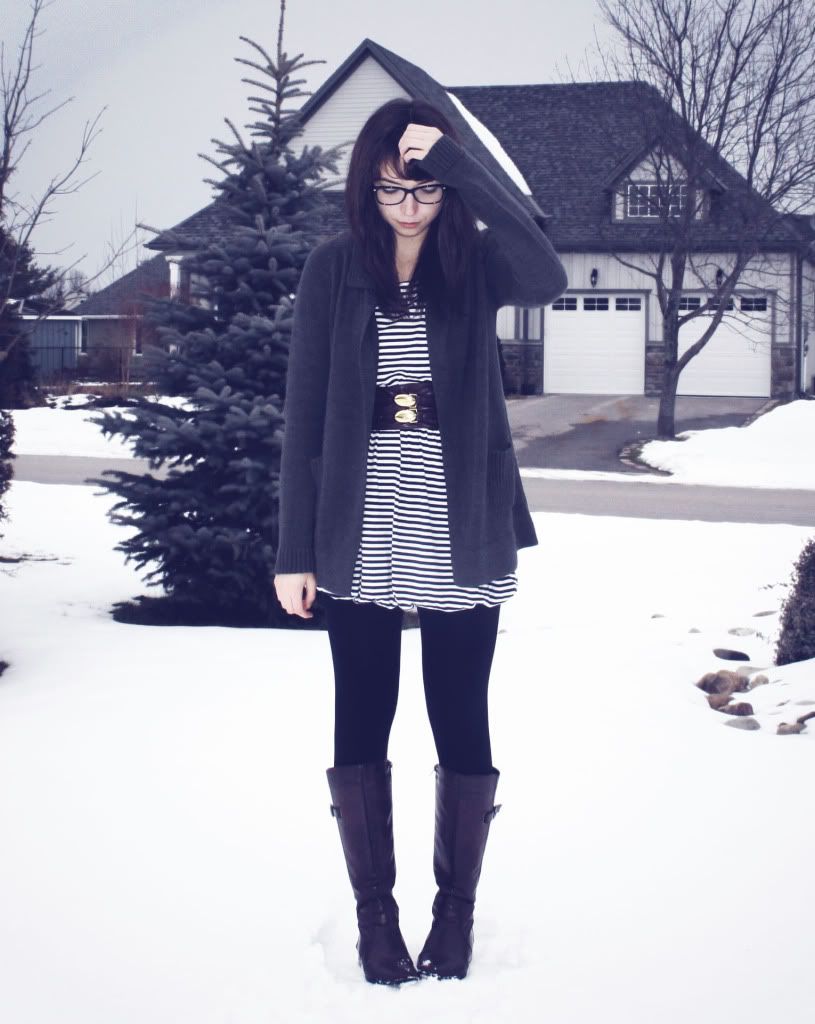 I had orginially planned on drawing the winner from my giveaway on Jan. 1 so i am ten days late but (drumroll) the winner is...
The Midwest Muse
. Congratulations!!! I used random.org to caluculate the winner but i can't get the widget to display tonight sorry about that. I want to thank everybody for entering and i hope you all had a lovely evening!!