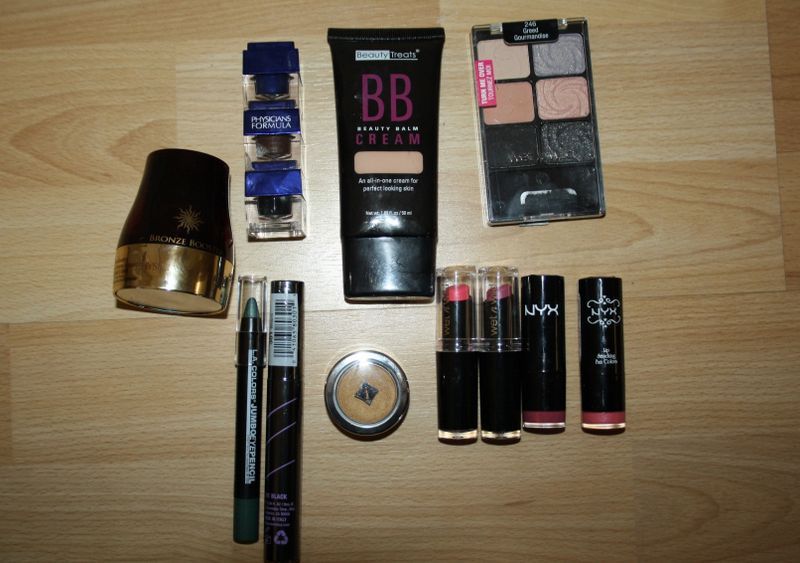 Physicians Formula Shimmer Booster Bronzer, Physicians Formula Gel Eyeliner, Beauty Treats BB Cream: Vanilla, Wet N Wild Greed Palette, Jordana Single Eyeshadow: Heart of Gold, Wet N Wild Matte Lipstick: Pinkerbell, Mauve Outta Here, Nyx Round Lipstick: Chic, Tea Rose, Jordana Great Lash Mascara, L.A Colours Jumbo Eye Pencil
Hey everybody!!! I took these photos of some makeup I had purchased a couple of weeks ago but I had never gotten around to uploading them yet. Most of this is from a Beauty Joint order and the Physicians Formula stuff I got off of Well.ca since they had there products majorly on sale, that brand in Canada is just ridiculously expensive like twenty dollars for a bronzer!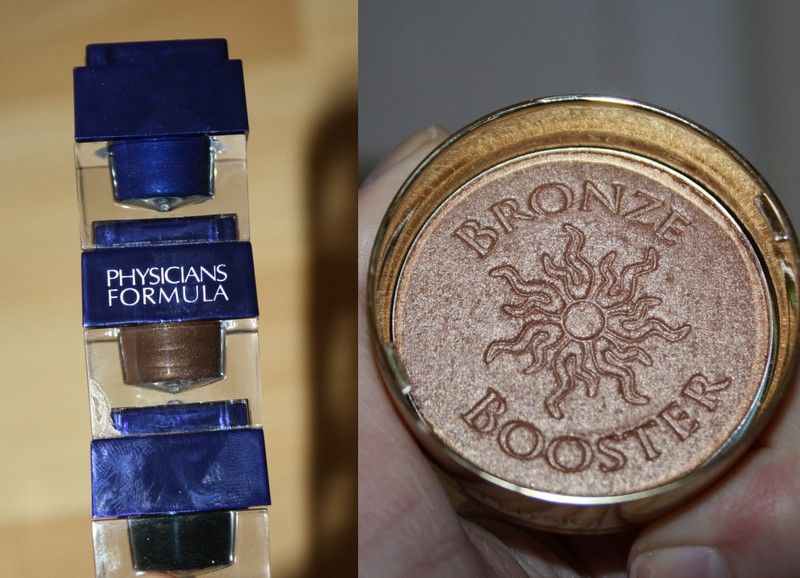 Physicians Formula Shimmer Booster Bronzer, Physicians Formula Gel Eyeliner
I had used up my last gel eyeliner so these intrigued me since you get three different colours in one package, they all stack together which is kind of a interesting marketing scheme. After using these for a couple of weeks I don't know if I would repurchase them. The blue colour is gorgeous but it takes a couple of coats to get a deep colour and I don't find the black to be super black. Its ok for day time but I definitely prefer my Essence gel eyeliner I had before which was amazing. Now the bronzer was my fault I ordered the wrong one so when I got this weird little container that has a brush attached to the top I was quite annoyed with myself. The actual bronzer is great to contour with though, it is super pigmented and isn't ridiculously sparkly on the face although it looks that way in the pan.
All four of these lipsticks are awesome and very pigmented. I plan on doing a couple of lipstick brand posts like Nyx, Wet n Wild and Revlon and swatch everything on my lips to see the actual colours!!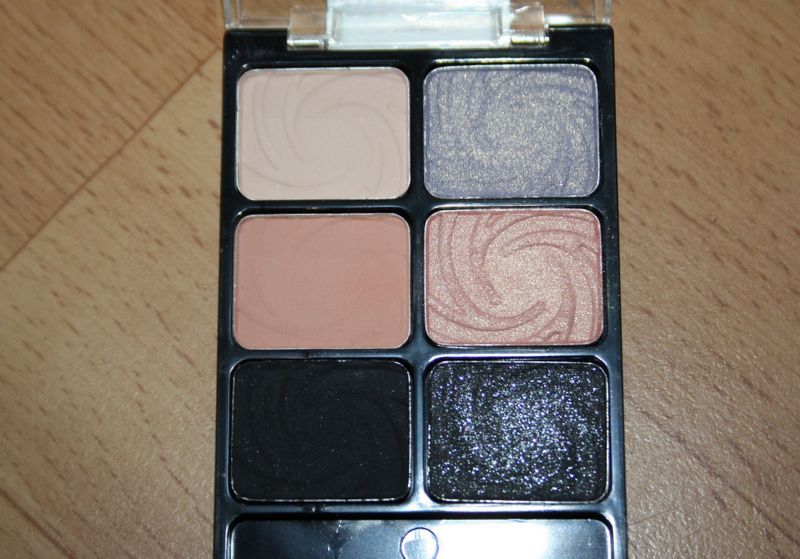 I dont think I would recommend this palette either now that I have used it a couple of times. I know these are discontinued but you can still get the six pan Wet N Wild Palettes online. I have the Vanity palette and its awesome so this definitely disappointed me. I bought this mainly for the matte side since I didn't have a non shimmery pink shade. All three of the matte shades are super pigmented but the pink/peach comes out a bit weird on my skin ton and I kind of think it looks like it gives me pink eye which is so NOT cute. The shimmery side was pretty disappointed since the top two colours have almost no colour payoff and only the bottom black one is decent. I can definitely use a couple of the shades it but I wouldn't buy it again if I had the chance.
Jordana Single Eyeshadow: Heart of Gold
I hadn't tried any Jordana eyeshadows before but this definitely sold me on them. I think I payed about $2 for this single gold shade and its awesome, I think I will definitely pick up some more next time I order makeup online.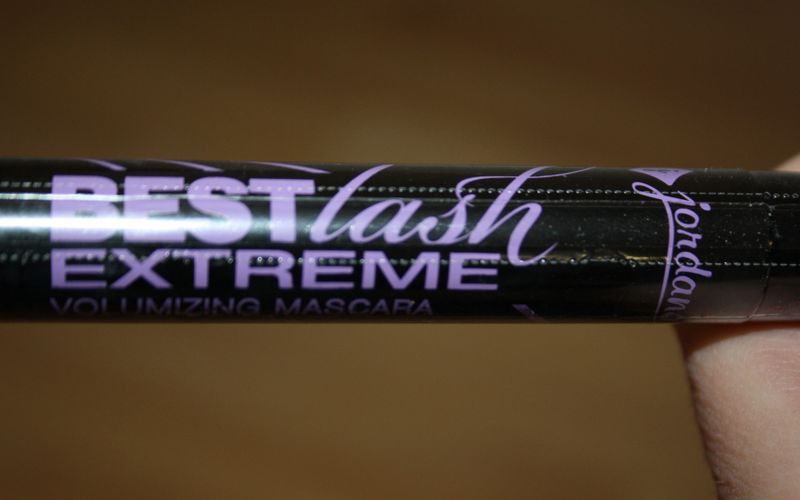 Jordana Great Lash Mascara (top), L.A Colours Jumbo Eye Pencil
I havent had a chance to try out either of these products yet!! I have been trying to use up the many mascaras I have on the go before I open up the Jordana one but I am very excited to try it out. After St. Pattys day I have been really into green and this eye pencil looks like it will be such a gorgeous base for a smokey eye look. At the moment I am in the library taking a break from studying for finals!! I have two tomorrow so wish me luck and I hope everyone has a good day :).