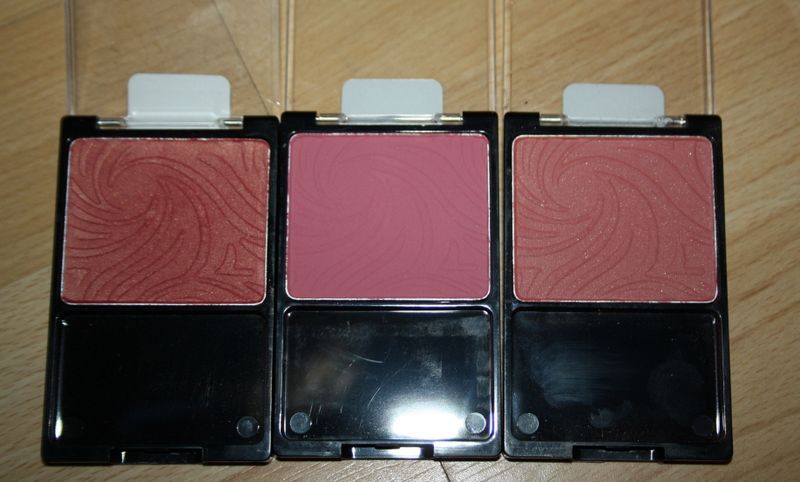 Berry Shimmer (shimmery red tinged blush), Heather Silk (matte deep pink) and Mellow Wine (slight shimmer pink/brown)
First off I am going to start by saying these blushes are freaking amazing!!!! Before I bought these I had owned a few drugstore blushes from various companies; Maybelline, Covergirl, Essence etc and they were all pretty sub par. I have a Maybelline Fit Me blush and you can scrub your finger in it and still not get any colour pay off. But these Wet N Wild blushes are CRAZYYYY pigmented, you can lightly dab your brush in them and you will get so much on it!!. They are also super cheap, about three or four dollars at Wall-Mart so they are definitely worth your money for the quality of product you get. I can see these lasting forever as well, I often use Mellow Wine as my daily blush and you cant even see a dent in it. The only problem is these babies are pretty hard to find in stores but maybe thats just here in Canada. I got Mellow Wine and Heather Silk online from
Beautyjoint
when I placed a order about a month ago. I would highly recommend them to anyone if you see them definitely snap them up and you wont be disappointed!! Have a great day everyone :).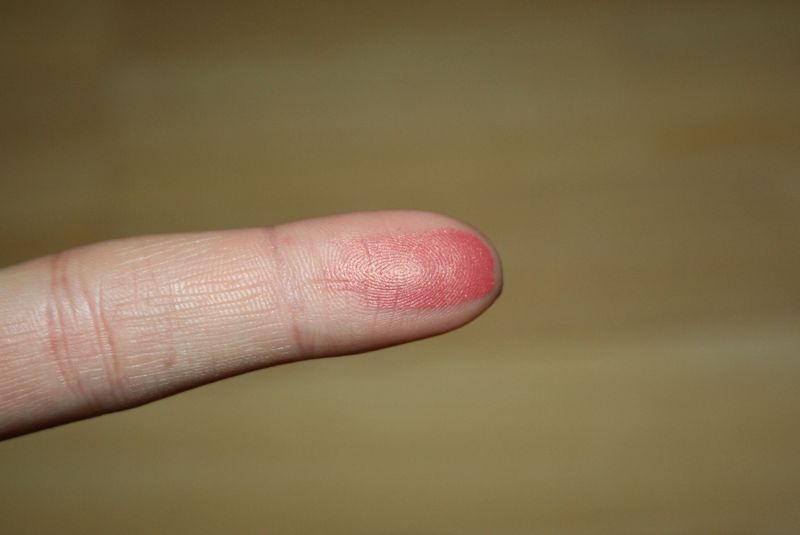 A really light swatch of Berry Shimmer
Ohmygod look at that pale arm!!!! Heres a swatch of all three starting with Mellow Wine, Heather Silk and Berry Shimmer.