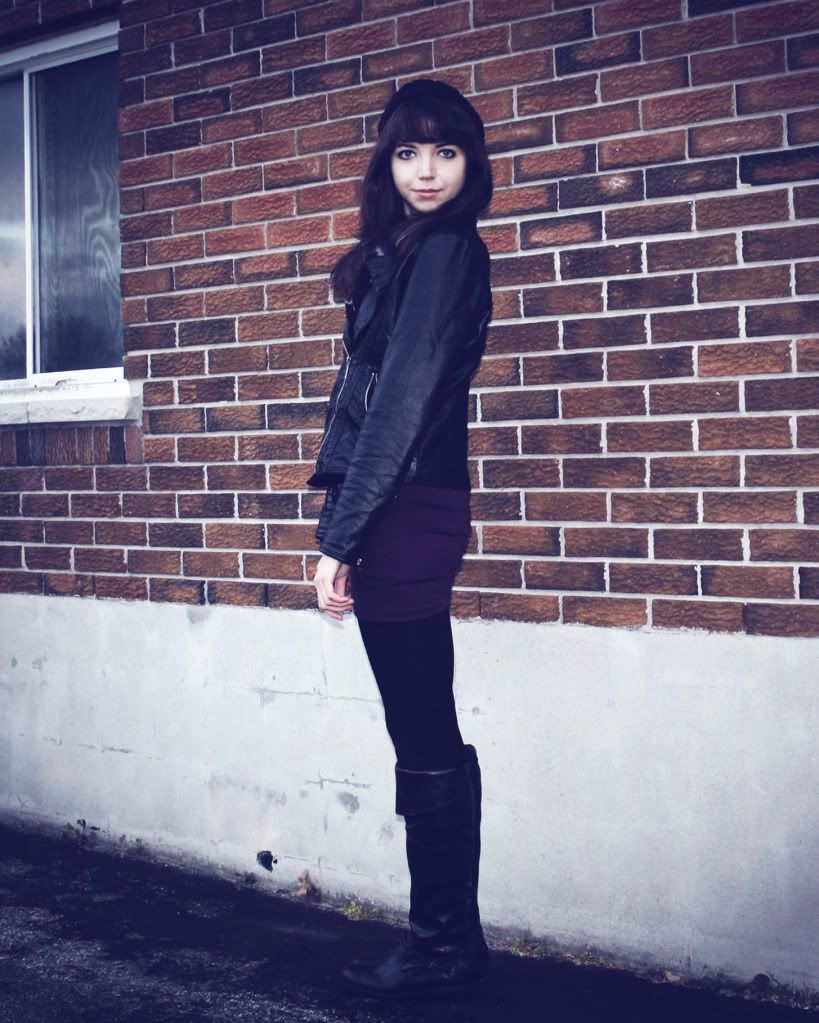 Jacket: Gift, Hat: Ardenes $7, Scarf:
Wild Rose
(gift), Skirt: Urban Behavior $10, Leggings: Stiches $10, Boots Aldo $80
It was actually snowing when i took these photos!!! Thankfully it has all melted but still to be totally nerdy and quote Game Of Thrones, winter is coming. I promise that will be the last time i complain the cold :), so how do you like my new boots? I just love how knee high ones can add something special to a outfit. I havent been happy about my photos lately (I will admit i am a bit to picky about things) but i have been having problems with my camera focussing lately and my posing skills seem to be declining at a very fast rate lol. When i wore this skirt out the family had some funny comments, calling it my loincloth or bandgage which made me laugh. It is uber short although i do wear leggings with it so i thought that maybe didnt make it so bad. I mean girls wear just plain leggings as pants and i was totally horrified but i saw one chick just wearing sheer ones and this small sweater once in Value Village. Just make sure your bum is covered and you are all good. I am a very mortified to admit i wore this skirt out by itself in the summer though, looking back on that deftinitely not a good decision. I hope everyone is having a nice day!!