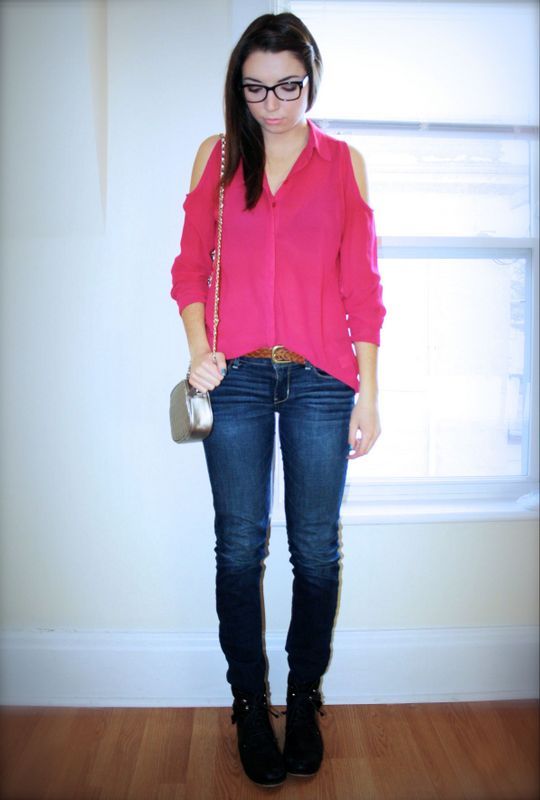 Shirt: Winners $ 6-8 (I got it for something crazy like that), Jeans: Value Village: $15, Boots: Spring $13, Purse: Forever 21 $6
I freaking love this shirt for lots of reasons; the colour the cut-out sleeves, the length (totally long enough to wear with leggings when i dont tuck it in) and the price was ridiculous although i cant remember it exactly. My sister and i went to Winners in the summer and they were having the best sale i have ever seen there and i got this bad boy, along with a few other shirts for under ten dollars each. Can i just say i absolutely hate taking indoor outfit photos, they just do not look as nice as outdoor ones. But i don't really have a place to take them at school that i have found yet, so definitely going to keep on the lookout for one and in the mean time i am going to experiment with areas in my apartment. I got these jeans when i was shopping at Value Village with my boyfriend before Christmas. I didn't mind paying $15 for them because they first of all fit so damn well, i don't know about you guys but my legs and my waist are not the same size at all so these are awesome. Secondly they were American Eagle and my vanity kicked in when i saw what size they were, i know size doesn't matte,r its fit but sometimes its nice to find a something in your dream size that you can get into comfortably lol. I got this purse over winter break when i sent in a Forever 21 order, they had a killer 50% sale items on Christmas day so i got a whole bunch of things super cheap.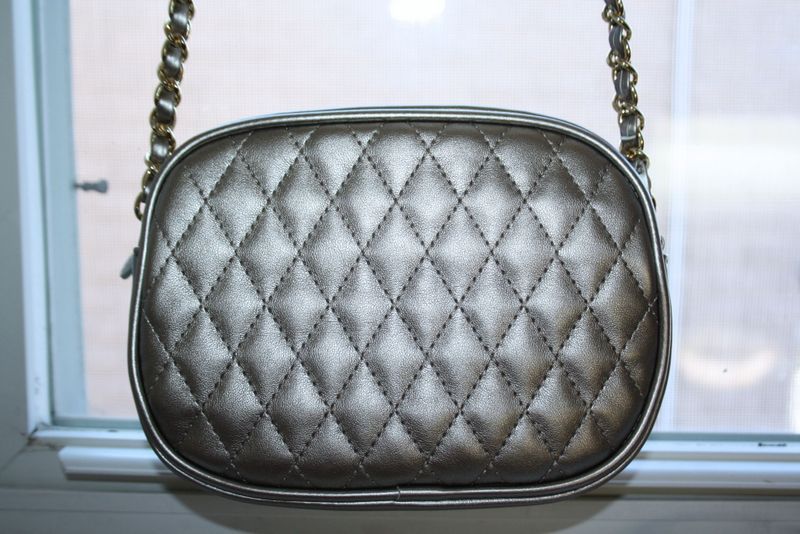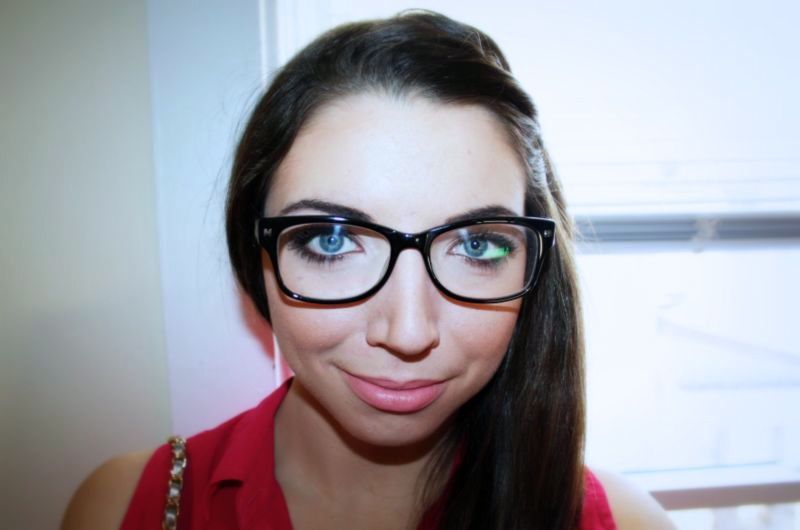 Wearing: Wet N Wild Lipstick in 901b
I found this lipstick again when i was cleaning out my makeup tub at home. I made the wise decision to finally organize my growing makeup collection. This was my favouriteeeeeeeeeee lipstick in the summer, i went through this MASSIVE baby pink lips phaze and it was all i wore. Its part of the Wet N Wild matte lipstick line which is awesome and i have a bought a few more of them in different shades. I think in Canada they are like $3.50-4 range which is pretty cheap for lipstick here. The only thing is like most matte lipsticks they can dry out your lips but i just use a lip balm beforehand and that solves the problem. I would have taken a photo of my tube but its so dirty and smudged i was to embarrassed so but this photo is a pretty true representation of the colour on me at least. I would definitely recommend it to anyone who loves pink lipstick, totally a staple product and hope everyone has a good day!!